This absolute bombshell did this for herself! Miss R came well prepared for the shoot, arrived with a suitcase full of fun and sexy heels and many outfits. She also did a few beauty shots with her lounge wear. I especially like how fun and flirty the images turned out, success!

I'm absolutely thrilled when clients do boudoir shoots just for themselves. It's empowering, confidence building and allows you to celebrate who you are right now, not next week, but now!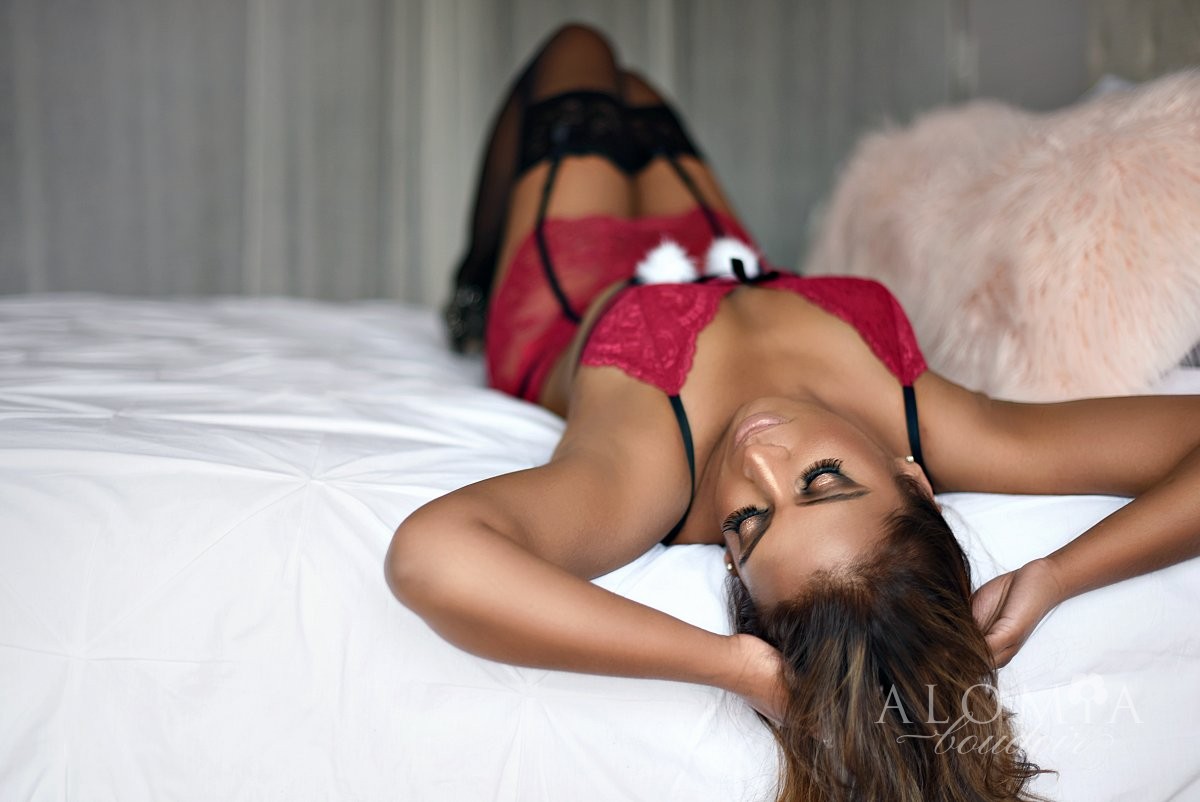 "I am so happy I booked the appointment with Alomia. I was so nervous going into the shoot but when I got there Iwona made me feel so comfortable; during the shoot I felt so excited so much attention was given and still days later I feel like WOW! Thank you Iwona for such an amazing day it will be one I never forget and I will definitely be booking another appointment. I look at those pics every day and it's my positivity every morning that wow that's me and I look great! Thanks for showing me how beautiful I am and that I can do whatever I want to do!"
- Miss R

Boudoir photography is about getting to know yourself and your body. It's about understanding the power of your sexuality as you make the realization that you shouldn't be afraid to express yourself in any way that you feel. Breaking the chains of conformity by going against presumed expectations placed on you by what society deems taboo is extremely rewarding and empowering! It's important to follow your desires and develop an individualistic approach to all things important to you.

Most women who book a shoot with me feel nervous, unprepared, scared or just plain not ready for many reasons. But you know what... they did it because they knew deep down they deserved this, and in some ways needed it. And what I hear over and over is that as soon as they stepped into my studio all the worries disappear, knowing it will be an awesome day for them. A new chapter of confidence and celebrating who they are right now, not next week but now!


My job is to make sure you look your best in all of your photos. So just be yourself and follow my directions while we are shooting and I will capture some truly beautiful moments!


With Miss R's express permission I am sharing some of my favorite photos from her boudoir shoot!