Our fine art lustre prints are 4"x 6" in size, 1.0mm thick and are bend resistant. Lustre finish offers the best of both worlds; the colour saturation of a glossy finish with the finger print resistance of matte. Laser cut edges and attractive rounded corners ensure prints really stand out from the background. The base package starts at 10 fine art prints with an option to upgrade to 20 fine art prints.
Whats included:

Ten 4"x6" Fine Art Prints
Beautifully wrapped in a sturdy black box with a bow
Shipping Options:

Standard - $35
Album will arrive within 2-3 weeks from the date of shipping.
Priority - $55
Album will arrive within 7-10 days from the date of shipping.

Note: All fine art prints need to be filled with a minimum of 10 re-touched images that result from your purchased session package or you can purchase additional re-touched images at $50 each.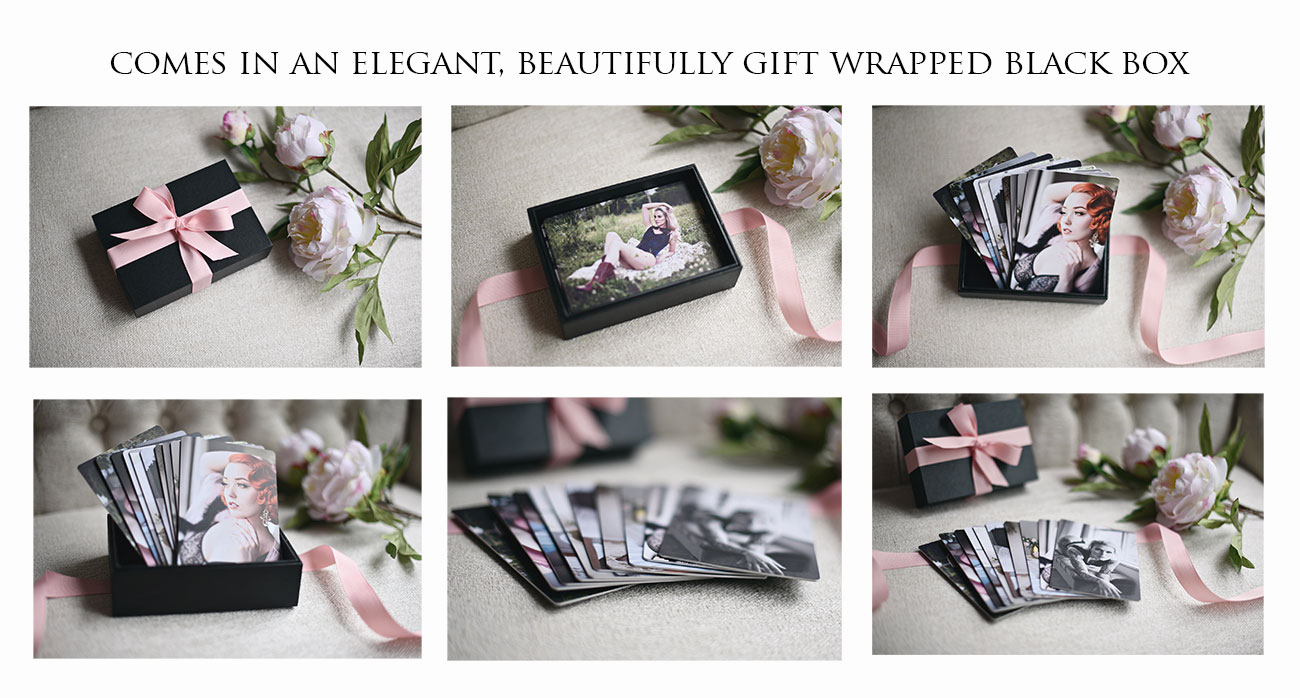 Additional Options:
+$95.00 - Upgrade to 20 x Fine Art Prints (optional)
Upgrade from the standard 10 prints to 20 prints.