Our fine art photo books have lustre pages that are 0.8mm thick and are bend resistant. Lustre offers the best of both worlds; the colour saturation of a glossy finish with the finger print resistance of matte. Each book is available in linen or genuine leather covers. The base book size starts at 8" x 8" with an option to upgrade to 11" x 8", both size options have 16 base pages.
Whats included:

Fine Art Book with Linen Cover and 8" x 8" page size
Professional image curation and organization of each page within the fine art book
Final verification and adjustments based on your feedback (unlimited revisions)
Beautifully wrapped in a sturdy black box with a bow
Shipping Options:

Standard - $35
Album will arrive within 2-3 weeks from the date of shipping.
Priority - $55
Album will arrive within 7-10 days from the date of shipping.

Note: All fine art books need to be filled with a minimum of 8 re-touched images that either result from your purchased session package. We will work with you to carefully organize image placement for best presentation and enjoyment.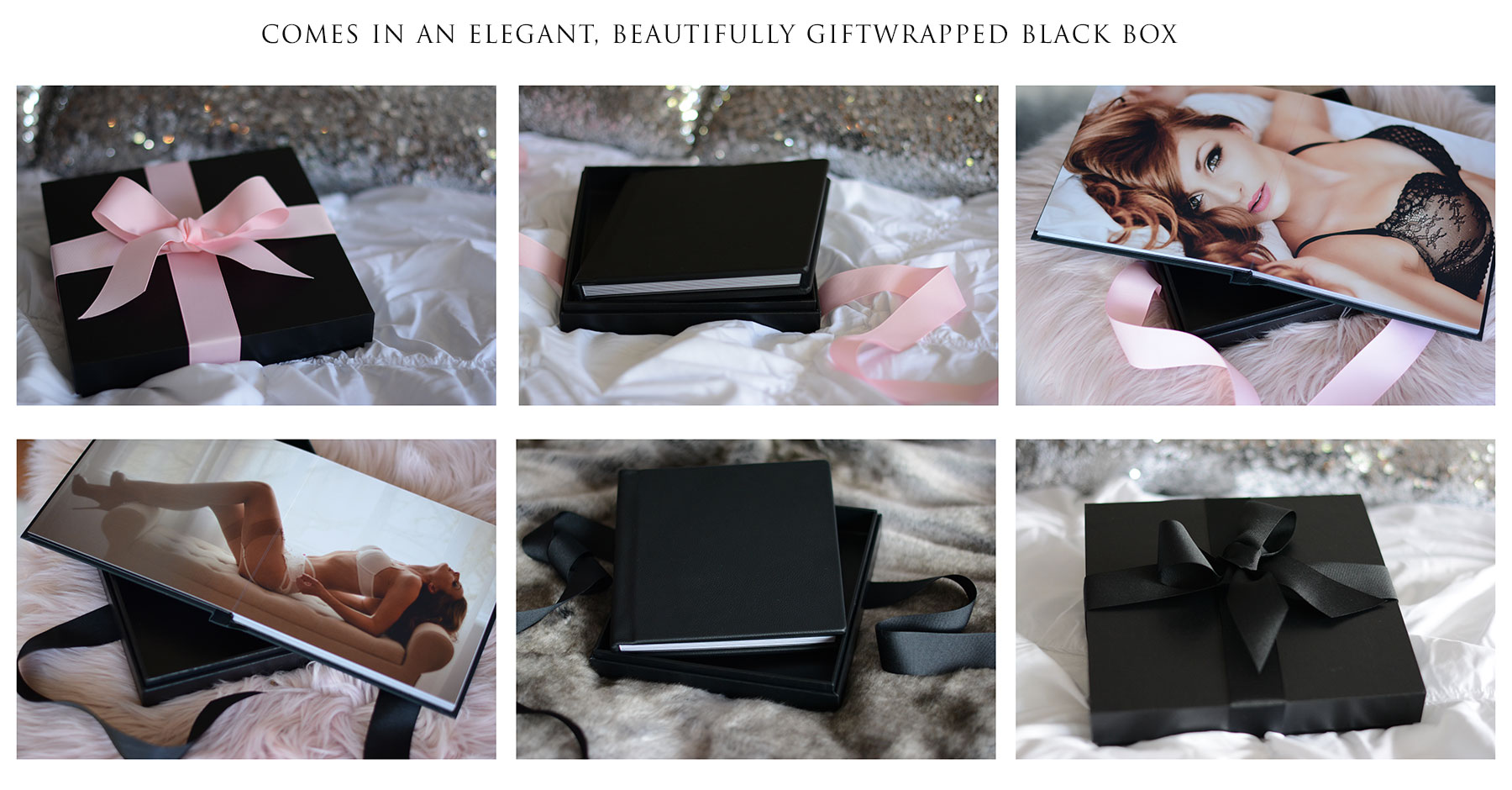 Additional Options:
+$95.00 - Upgrade to Genuine Leather Cover (optional)
Upgrade from the standard linen cover to a genuine leather cover.
+$95.00 - Upgrade dimensions to 11" x 8" (optional)
Upgrade the dimensions of the fine art book from 8" x 8" to 11" x 8" which changes square pages into portrait view.
+$95.00 - Add 2 Additional Pages (optional)
Additional pages are available but must be purchased in a set of 2 to a maximum of 10 additional pages.