About
I'm IWONA ( E-von-ah ) ~ of European descent, born in Poland. Giving all women the greatest confidence boosting experience of their life!
I've spent the last decade photographing all kinds of women, all extraordinary in their own way. I've learned all the tricks to ensure that I am featuring the attributes that women most love about themselves, while paying special care to downplay areas of concern.
I long for the day that women are comfortable in their skin at all stages, for the day that women embrace their wobbly bits and beautiful side creases.That said, I know women well enough to be realistic and understand that many women struggle with self love and no matter how much I tell them they are beautiful, they wish they would have lost just a few more pounds before their session.If that is you, I can assure you, that this ain't my first rodeo. The majority of the women that come in to see me are working on loving themselves, but struggle. They don't approve of the size of their thighs, their belly pooch, their dimples. I take women's feelings very seriously and never want to make anyone uncomfortable. While this is a body positive studio, I will also light and pose you in the most flattering possible way while I shoot you from the best possible angles.

MY PASSION
I specialize in outdoor and/or studio boudoir as well as maternity, bridal and beauty shoots that empower women of all shapes, sizes and ages by creating beautiful imagery that builds self confidence and leaves my clients feeling wonderful and on top of the world!
As a professional photographer it is crucial that before I shoot with you I understand your inhibitions, your likes and dislikes, and your passions as I get to know a little about the person who for that fabulous moment of time becomes the center of my photography universe.
I want you to feel like you're the sun during a beautiful sunset, emitting radiance into the lens of my camera as I capture your gorgeous poses. I will take great care in preparing your photos — I will sort them and meticulously pick out the very best from your session. Your images are the final result of each journey I take, and as I focus on the process of retouching your photos for your proofing gallery I am excited for your reaction!
"Alomia is my absolute passion — a physical manifestation of my love for photography."
There is no better feeling than listening to your feedback through your uncontrollable smile, and seeing that genuine expression of pure joy when you look over your images for the first time. I am however as passionate about the journey as much as the destination, and our journey begins when you get in touch with me. As soon as you complete your booking request so that I can confirm a shoot date I will begin organizing and creating the perfect tailor-made photography experience just for you. The moment you set foot into my studio I will work with you closely on your desired artistic approach as we discuss your outfits, our shared vision, and what you're looking for from your photography session. My goal is to make you feel comfortable, relaxed, and excited for whats about to happen next!
MY BIO


I'm of European descent, born in Poland. I moved to Canada in 1991 and I have a strong educational background and experience in photography, fashion, home staging, and interior design. At the tender age of 12 I received my first camera as a birthday gift and since then I was enthusiastically documenting family events as well as snapping photos of nature and all the glorious beauty around me. I am absolutely in love with photography and have been doing professional boudoir portraiture for over 10 years.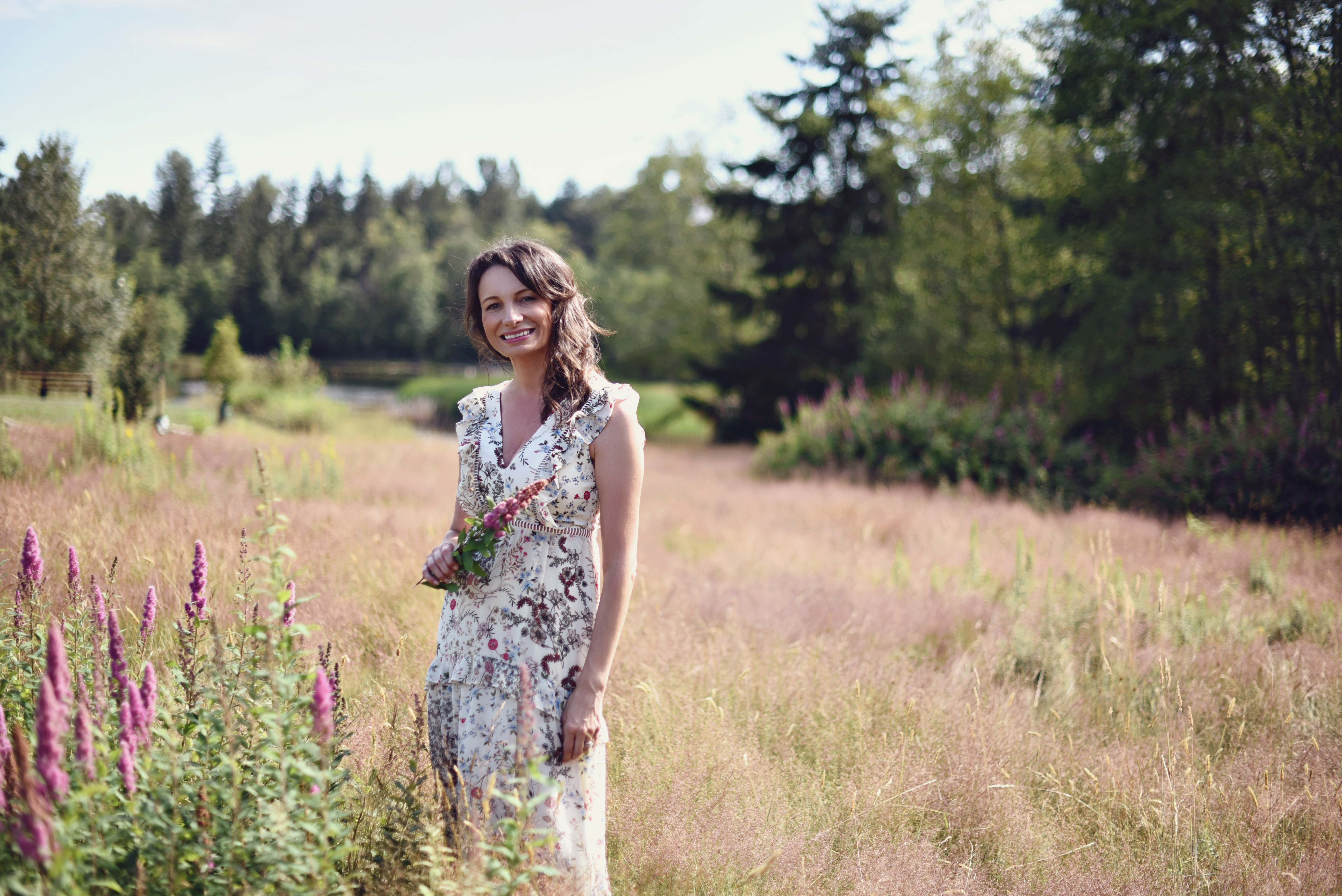 Recently I opened my own studio to expand my growing business, and spend a considerable amount of time on the lookout for the perfect props and furniture to constantly update my ever expanding photography space. I have a bird phobia, which is weird because the last thing anyone would expect to be scared of is cute little birds, so if you see me scream during an outdoor shoot, be sure to remember that those little winged dinosaurs terrify me! I have an outgoing personality and enjoy chatting and getting to know the people I work with. I would be thrilled to meet and work with you some day!
MY STUDIO
Ladies from all over the lower mainland and as far away as Austin, Texas come visit me every year to shoot with me, many of them returning customers that love the images they receive! My professionally staged photography studio has wide-set ceiling-high windows that fill every inch with rich natural light. It has beautiful hardwood floors, and a constantly growing selection of furniture and props available to you at every shoot! At over 650 square feet the possibilities for creating the perfect setting is endless. Our makeup station is filled with high-end exotic makeup and hair products to glamorize you right before your session. Our location is perfect for those of you who would like to turn your photography session into a day event with ample shopping and dining destinations.