Gorgeous Miss J entrusted me to create a set of unforgettable memories — but what started as a gift for him also ended up being the BEST gift she could have given herself. Miss J has what I can describe as beautifully colorful tattoos and it made her resulting image just a little more exotic!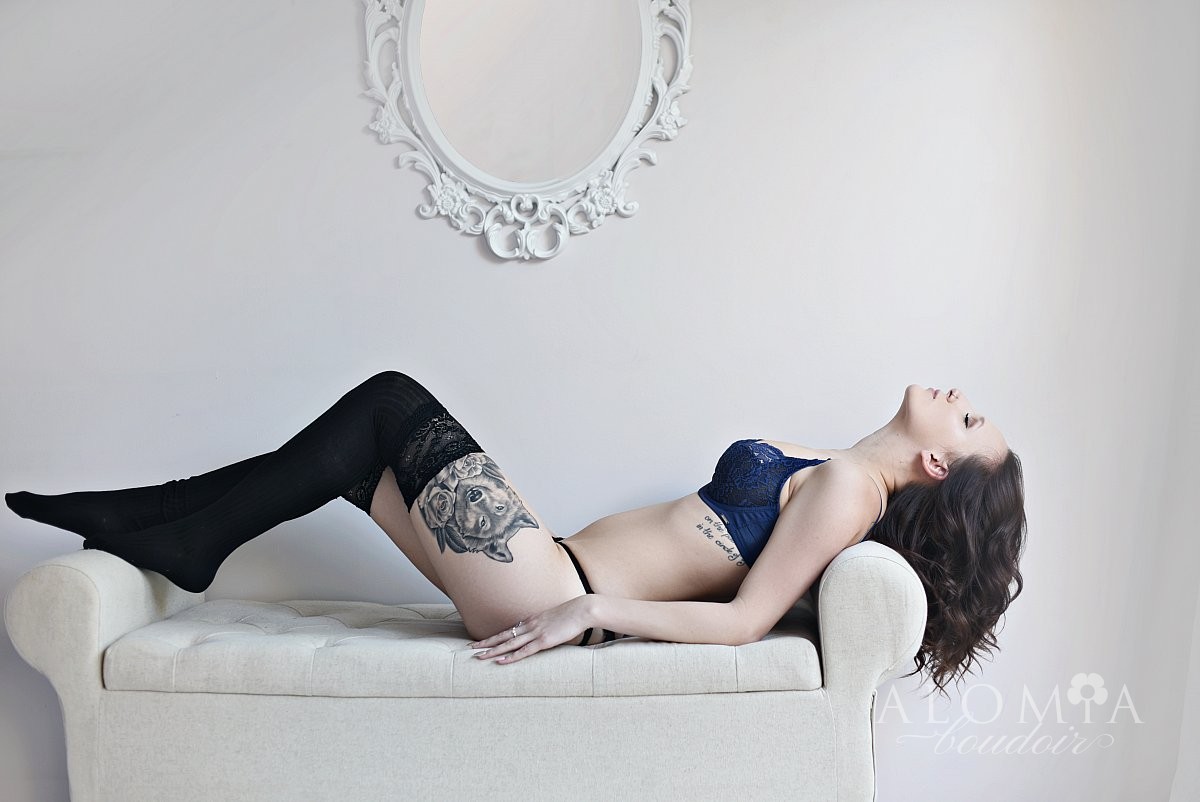 This was the greatest thing I could have ever done for myself and my partner, the atmosphere was warm and welcoming. There was a lot of laugher and the coaching definitely helped. I can't wait to come back and do more photos one day.
- Miss J

A couple of weeks after the shoot, upon delivery of the final images I always ask my clients to fill out my post-shoot survey. The feedback helps me to not only improve myself as a photographer, but also make sure that my lovely customers are 100% satisfied with their sessions!

Here is what Miss J had to say:
What made you decide to book your boudoir session with ALOMIA instead of another studio?

An Ad had popped up about a year ago and I had been following the images ever since. The pictures are absolutely beautiful, I wouldn't have wanted to go anywhere else.
How were you feeling before your shoot? Any thoughts going through your mind?

I was confident, and I was excited I had never experienced anything like this before.
What was your favorite thing about your photoshoot experience?

Iwona made me laugh, it wasn't uptight it was 100% comfortable.
What would you tell other ladies who are considering doing a boudoir shoot?

It's one of the most empowering things I have ever done. My confidence has sky rocketed.
What is the best memory from your photo shoot day?

Feeling good in my own skin.

The perfect way to surprise your significant other is by showing off your sexy, uninhibited, confident and beautiful side by sharing those amazing moments with him. Moments that are captured on a medium that never fades, and only grows in sentimental value over time. If you've been trying to work up the courage for your own boudoir shoot then check out my packages.

My job is to make sure you look your best in all of your photos. So just be yourself and follow my directions while we are shooting and I will capture some truly beautiful moments!
With Miss J's express permission I am sharing some of my favorite photos from her shoot!