Miss D is one of those super energetic clients that I absolutely love working with! Of course at first she was a little nervous, so leading up to the shoot we exchanged a few emails and phone calls to ensure her session would go off without a hitch. When Miss D arrived, she came well prepared bringing a garment bag filled with fabulous outfits and shoes that we were of course very excited about! I couldn't help but think of all the possibilities with having such a great selection of outfits.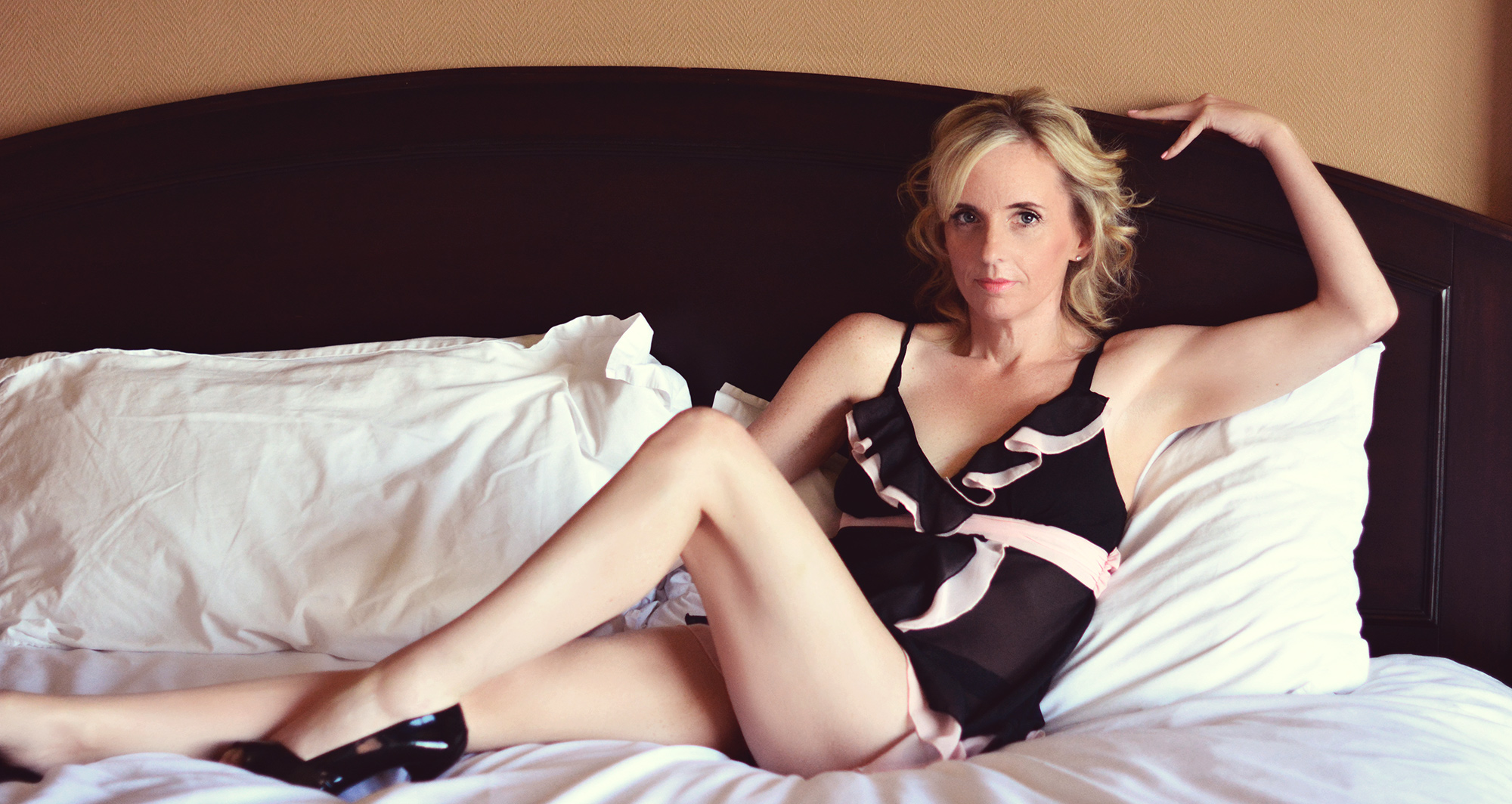 As we laid everything out I was thrilled to help select the outfits that I thought would go best with that cute & romantic theme Miss D was going for. Moments later we sat down and began to do hair and make up while enjoying a glass of bubbly to take the edge off. The shyness and stress melted away quickly as we transformed Miss D into a fabulous magazine quality boudoir model! During the session the key outfit turned out to be a blue oversized knitted sweater that I fell in love with, it was absolutely perfect for the theme of this shoot and went well with Miss D's personality! I was very pleased to see our props being used with such enthusiasm. We snapped hundreds of fabulous photos and the time quickly melted away. We wrapped the session looking forward to the moment Miss D receives her gallery access so she can view and select her favorite photos.
Thank you Miss D for such an amazing shoot!
If you're on the fence about booking a boudoir shoot we have a really great holiday special with sessions starting at $295. We are thrilled to hear from you.