Miss R was so enthusiastic to book her 2nd shoot that it put a big 'ole grin on my face as I'm always excited to see our clients return for more! Her first shoot was during the 2015 Valentine's Day boudoir marathon at the Sheraton, she came well prepared with numerous cute and sexy outfits and stylish heels. The session turned out beautifully and Miss R had a blast excitedly surprising her boyfriend with a set of steaming images of her gorgeous self.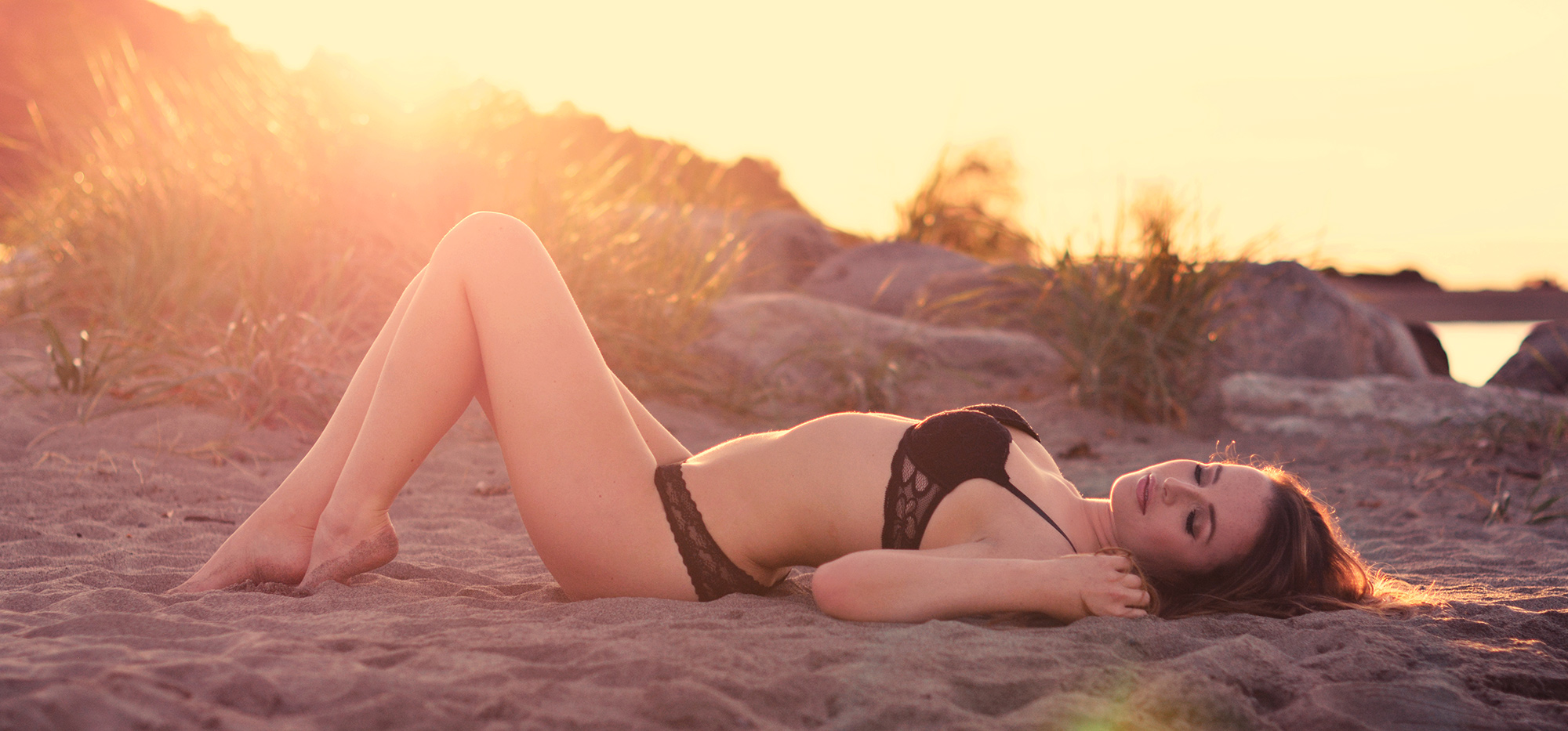 Miss R's second shoot was outdoors! It was really exciting when she decided to do it at her favorite place, Jericho Beach. The session was in September with a beautiful sunset and warm colours. I have to say, Miss R was fearless dipping into the icy cold waters of the Pacific Ocean, really... anything for a good shot! She brought booty shorts, a few simples dresses and tops as well as an oversized sweater and a positive attitude.
This is what Miss R had to say about her photography experience:
"They made me feel incredibly comfortable. From the mimosa to taking off the robe, I felt good the whole way. All of us have our quirks or self conscious parts but they help you forget those and emphasize the sensual side.

"I LOVE LOVE LOVE LOVE the pictures. They exceeded every possible imagination I had. Thank you so much once again!"

I want to thank Miss R for letting me use a few of her images in my blog! If you haven't yet joined us for a boudoir shoot be sure to be one of the first in 2016, we have spots available! Check out our packages and be sure to get in touch if you have any questions!